Faronics Anti-Executable Enterprise

Stop Threats Before They Start by Blocking Unauthorized Executables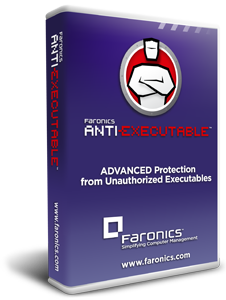 Faronics Products
Anti-Executable Enterprise
10-Pack Faronics Anti-Executable Enterprise with 1 Year Maintenance
#AEE-1YR
Our Price: $660.00
Overview:
Keep your PCs safe with Faronics Anti-Executable. It's an easy application control solution that guarantees only approved applications are allowed to run. Spend less time troubleshooting damaged machines with the most advanced protection designed to combat zero-day threats and othe dangerous malware. Fill in the security gaps left behind by your anti-virus with the best application control solution available – Faronics Anti-Executable. Easy-to-use, it's scalable to protect thousands of Windows PCs across your enterprise.
Cutting Edge Security
Protects users from unknown threats such as zero-day attacks, mutating malware, advanced persistent threats and sophisticated attacks.
Granular Control
Allows organizations to enjoy the benefits of application control such as publisher-based approvals, policy-based control, and protection at the local machine level.
Flexible Control
Allows the creation of policy-based user groups customized for different computer usage needs.
Boosts IT Productivity
Accelerates IT productivity with an automated initial set-up, standardized configuration, central management, and reduced IT support tickets.
Operational Savings
Ensures computers, systems and bandwidth are used for intended purposes.
Manage with a Central Console
Management, deployment and configuration are made possible via a single web-based or on-premise console.

Flexible control is easy
Flexible control is easy with the built-in Trusted Publisher function. Now you can manage all updates from a specific publisher like Microsoft using one click of the mouse. With four levels of control, you can bring on the details and even specify the right software version for your company. It also comes with folder level control, and USB/CD drive limiting. And the ability to create multiple policies for different departments or user groups.

Automation
Automation makes getting started a piece of cake. You can leverage your existing Active Directory settings to create the right protection levels for the right users. Once installed, it automatically scans and populates the Control List for you. After you're up and running, Trusted Publisher helps you manage updates automatically from the software manufacturers you trust.

Central Management
Central management through Faronics Core console allows you to deploy, configure and control with ease. You can add or remove files on the fly and apply them to all relevant PCs in a few clicks. Inside the console, you can tell that the product is working by reading the reports. These reports reveal which programs are trying to gain access to your network most frequently and which machines have the highest number of violations
How It Helps
Faronics Anti-Executable safeguards PCs like never before. It offers the ultimate protection from sophisticated threats like zero-day attacks, mutating malware, and advanced persistent threats. Application control provides security beyond anti-virus.. By ensuring that only approved applications are allowed to run, it keeps machines free of infections. If a file isn't on the list, it doesn't run. Protect your organization from unauthorized applications and watch the number of IT tickets shrink with the best application control solution on the job.
Forget about the traditional hassles of setting-up a complicated whitelist. With the free central management tool – Faronics Core — you can install and manage application control efficiently with a few clicks of the mouse. It comes with several smart features designed to save you time. Get started by creating protection levels using your existing Active Directory settings. Automatic scanning upon installation populates the control list for you and creates customized user groups allowing you to balance diverse user needs with proactive security.
Managing updates is easy with a set-it-and-forget approach. With four levels of publisher control, you can allow all updates from a trusted publisher like Microsoft or get really detailed by specifying the exact software version in use. Now you can stop worrying about compliance. We've got you covered. Since you control the software installed on your endpoints, you can stop worrying about an audit or even worse, fines for unlicensed software.
Features:

Real time Protection
Block shareware, ultrasurf, keylogger and phishing malware programs

Application Whitelisting
Block files based on hash value, digital signatures and publishers

Comprehensive Protection
Comprehensive reporting of all violations, blocked programs and activity

Application Control
Authorize control over .exe, .dll, .com, .scr, .jar and .bat files

Realtime Logging
Logs all violations of unauthorized application and software installation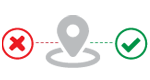 Network Level Blocking
Allow or block execution of applications regardless of location

Easy Management
Automatic creation and maintenance of controls and policies

Client Side Enhancements
Supports stealth mode to obscure presence from end user
System Requirements:
Supported Platforms
Faronics Anti-Executable works with any computer running:
Windows XP SP3 (32-bit)
Windows XP SP2 (64-bit)
Windows Vista (32/64-bit)
Windows 8.1 (32/64-bit)
Windows 10 (32/64-bit)
Videos: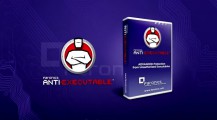 Advanced Threat Protection with Faronics Anti-Executable
Today's cyber-criminals are organized, sophisticated and have access to the latest technology. With so much money at stake, they can afford to invest in the tools and technology to stay ahead of traditional computer security.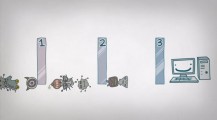 Layered Security with Faronics
This is what layered security is all about. With the number and complexity of IT related threats steadily increasing, relying solely on one solution to ensure security is no longer enough. Our layered security solution provides optimum security against today's toughest threats.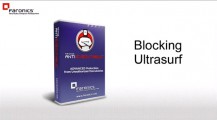 Anti-Executable Blocks Ultrasurf
Watch this 2 minute demo on how simple it is to block unauthorized applications like Ultrasurf with Faronics Anti-Executable.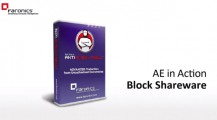 Anti-Executable Blocks Shareware
Here is a brief overview of how Faronics Anti-Executable blocks unwanted, unlicensed, unsanctioned or unauthorized programs from ever installing.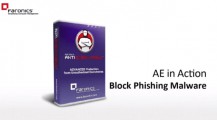 Here is a brief overview of how Faronics Anti-Executable blocks phishing malware and helps combat social engineering.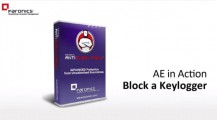 Here is a brief overview of how Faronics Anti-Executable blocks a phishing keylogger.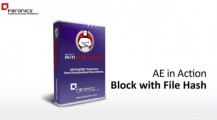 Block Files Based On File Hash
Anti-Executable blocks files based on their file hash and not file name, thus making sure renaming a file does not bypass protection.
How-To Series
Check out these 5 videos on how to perform some of the most common tasks with Faronics Anti-Executable.Learn how to easily update programs with Maintenance Mode, block programs from ever running, add Trusted Users, add new software publishers, and add new programs.
Webinars: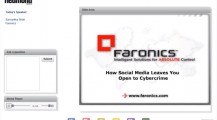 Webinar: How Social Media Leaves You Open to Cybercrime
Traditional anti-virus alone cannot protect your network against the top social media threats of 2012. So what's your social media defense strategy?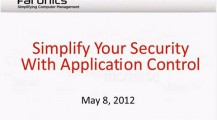 Webinar: Simplify Your Security with Application Control
By stealing your company's data for profits, cybercrime pays so well it's now exceeding the global drug trade. Advanced persistent threats, zero-day attacks, and sophisticated malware are emerging every day. Managing IT security for your organization has never been more difficult. Stopping unauthorized executables from wreaking havoc on your network is mission critical. And now it's easier than ever with Faronics Anti-Executable 5.0. It's a revolutionary approach to security with application control using a centralized list. Now you have the ultimate flexibility to customize user groups based on policies and local settings. You no longer have to update each machine when adding to the approved list.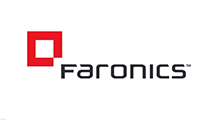 Webinar: 3 Ways to Hack your Network
Stopping unauthorized executables from wreaking havoc on your network is mission critical. And now it's easier than ever with Faronics Anti-Executable 5.0.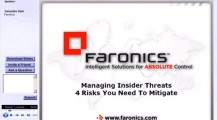 Webinar: Managing Insider Threats – 4 Risks You Need To...
What can possibly go wrong when you mix human curiosity with real and costly internet risks? Avoid this dangerous combination. Anti-virus alone will not protect your business from poisoned links, malware laced downloads, and social media scams. In this 60-minute webinar where you will learn about cybercriminals targeting the human element and the strategy you need to protect your organization.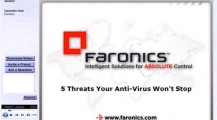 Webinar: 5 Threats Your Anti-Virus Won't Stop
5 threats your anti-virus won't stop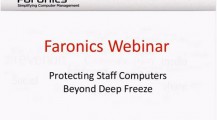 Webinar: Protecting Staff Computers Beyond Deep Freeze
One of the most common remarks we hear is how well Deep Freeze helps our customers to protect their classroom, lab, student and public access computers. They love how they can set it and forget it. But they often ask how to protect staff computers without using Deep Freeze, since they're a major burden on the IT department. So what's the cause of the volume of IT support tickets? Malware infections and users installing unauthorized software.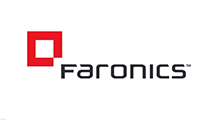 False Sense of Security. Data Breaches Exposed.
The state of IT security is constantly shifting. Keeping up-to-date is vital to protecting your organization. Faronics unveils the results of the State of IT Security Study conducted by the Ponemon Institute -- a leading research authority on data security. We'll share emerging trends and discoveries about what's stopping IT professionals from achieving optimal security. We also reveal the total cost of a data breach and expose a dangerous perception gap about the lasting effects of reputation damage. In this webinar you will learn about: Current security strategies 2012 cyber threat landscape Hidden costs & spread of data breaches Long-term effects of reputation damage.
Faronics Products
Anti-Executable Enterprise
10-Pack Faronics Anti-Executable Enterprise with 1 Year Maintenance
#AEE-1YR
Our Price: $660.00