Faronics Deep Freeze Cloud

Reboot to restore and so much more, offered in a cloud-based solution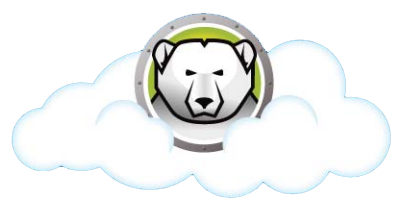 Overview:

Reboot to Restore.. and so much more
Deep Freeze Cloud is the new product line introduced by Faronics, which is offered as Software as a Service (SaaS). It takes PC management, data protection, asset administration, power management to the next level. Now be in control of your IT assets, anytime and anywhere.


Quickly Start Managing
Simple web-based console
One clean dashboard to monitor status of all the computers, right from your browser.
Zero hardware investment
That's right. There's no investment on the bulky hardware. You only need an internet connection to manage your Deep Freeze Cloud.
Deep Freeze
Tired of troubleshooting IT issues?
Get rid of your reimaging worries and cut down IT support issues of your Win/ Mac PCs by up to 63%. All with a simple reboot which restores original settings.
100% workstation availability
Restore the user data, 100% of the time. Now let users solve their own IT problems with a quick restart. Yes, it's that easy.
Anti-Executable
Stop threats before they start
Keep your PCs safe with Faronics Anti-Executable. It's an easy application control solution that guarantees only approved applications are allowed to run.
Central management
Through Deep Freeze Cloud, you can deploy, configure and control with ease. Add or remove files on the fly and apply them to all relevant PCs in a few clicks.
Power Save
Worried about rising IT energy bills?
Eliminate unnecessary PC energy consumption without hampering productivity. Faronics Power Save accommodates non-disruptive IT maintenance schedules.
Intelligent PC power management solution
Keep PCs running when users need them, power them down when they are inactive, and prove its rapid return on investment through energy saving reports.
Anti-Virus
Tired of always fighting malware?
Get the best anti-virus protection available. With the highest detection rates in the marketplace, say goodbye to corrupted PCs and damaged applications.
End-to-End Protection
Using MX-Virtualization, analyze malware behavior in real-time and protect PCs against new threats. The built-in firewall, intrusion detection system, and HIPS contributes to a safer computing experience.
WINSelect
Say goodbye to GPOs
WINSelect gives you complete control over the user experience right from applications to printing – without needing GPOs. Relax with fewer IT support tickets and happier users.
Control your PCs the way you want to
Control public access machines with just one click using Kiosk mode. Automatically launch specified applications at the start-up or block access to specific menu items or disable USB ports and disk drives.
Features:
General Features
Simple web based console
Manage computers on your network from any browser.
Monitor and manage remotely
Manage computers remotely from any location.
No hardware required
Hosted solution without any hardware requirements.
Rapid deployment
Sign-up, deploy and manage computers within minutes.
Automatic maintenance and upgrades
Deep Freeze Cloud and the Cloud Agent installed on the computers are updated automatically.
Permission-based user management
Add, modify and delete users from Deep Freeze Cloud. Assign multiple levels of privileges for users.
Schedule maintenance
Schedule a maintenance period where all the Services can be disabled for system maintenance.
Enterprise dashboard
Dashboard widgets visually represent events and status of Services on your entire network.
Generate detailed reports
Multiple reports available for Services. Export reports to HTML, PDF and CSV formats.
Deep Freeze Cloud - Services
Deep Freeze Cloud Service
Preserve your computer's configuration across multiple reboots. Retain data across reboots by redirecting both user and application data to storage space on non-system or network drives. Or create virtual storage drives called ThawSpaces.
Anti-Executable Cloud Service
Prevent unauthorized executables from running.
Anti-Virus Cloud Service
Protect your network from viruses. Provides Active Protection, Email Protection, Firewall and Web Filtering. Protect your network from unauthorized access with Intrusion Detection System.
WINSelect Cloud Service
Manage and control the launching of program on computers. Control Browsers and Printers. Create a Kiosk with limited access to Windows features and programs.
PowerSave Cloud Service
Intelligent Power Management for your computers. Monitor the CPU, hard disk and critical applications. Generate detailed audit and full operations savings reports for your computers.
Software Updater
Makes installing and updating popular applications super easy by automating the update process and by letting you centrally manage it from a simple web console.
Platforms:

Deep Freeze On Cloud
Empower your IT department with 100% guarantee of workstation recovery with every restart. Reduce IT tickets by 63 percent.

Automatic Software Updates
Eliminate the hassle of installing and updating your popular products across your enterprise.

Software Deployment
Build custom repositories, Automate your Maintenance and Customize your Installs.

Usage Stats
Get total IT inventory control through intelligent reports and dynamic widgets.

Anti-Virus and Beyond
Keep your organization safe from increasingly sophisticated security threats.

Browser and Desktop Lockdown
Keep peace of mind knowing your computers are always compliant.

Mobile App
Do more through your mobile devices and get new level of flexibility.

Software Compliance
Conveniently track software licenses and enforce rock solid compliance.

My Cloud Drive
Never lose your documents, especially on computers protected by Deep Freeze.

Threat Protection
Layered security solution for optimum security against toughest threats.

Power Management
Reduce operational costs, time and energy using intelligent power savings and energy management.

Incident Reporting
Instant reporting and tracking of adverse incidents.
Compare:
Build Your Solution by Choosing the Features You Want
| | Basic | Premium | Ultimate | Add-Ons |
| --- | --- | --- | --- | --- |
| Deep Freeze On Cloud | | | | |
| Mobile App | | | | |
| Automatic Software Updates | | | | |
| Usage Stats | | | | |
| My Cloud Drive | | | | |
| Threat Protection | | | | |
| Browser and Desktop Lockdown | | | | |
| Software Deployment | | | | |
| Software Compliance | | | | |
| Power Management | | | | |
| Incident Reporting | | | | |
| Anti-Virus and Beyond | | | | |
| Deep Freeze Mac | | | | |