Faronics Power Save for Mac

Reduce Operating Costs by Eliminating Unnecessary Mac Energy Consumption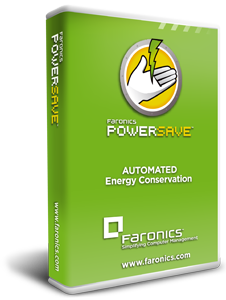 Faronics Products
Power Save Mac
Power Save Mac ON Perpetual License w/Maint 1yr 5 Pck
#PSM-1YR
Our Price: $75.00
Overview:
Faronics Power Save offers smart energy management with flexible settings for different users, times, and days. With advanced activity monitoring, Power Save knows when its appropriate to save energy without disrupting IT tasks or end users.
Smart power management is the name of the game with Faronics Power Save. Designed specifically to prevent disruptions to end-users or IT tasks, it analyzes more than just keyboard and mouse activity before going into power savings modes. It can analyze CPU, disk, network, and application status too to ensure it doesn't wreak havoc on productive users. And before it takes any action, it's kind enough to notify users and to save open data. Talk about considerate!
Detailed reporting provides the ultimate visibility for IT professionals and C-suite executives alike. It comes pre-configured with Apple power consumptions details to provide more accurate energy usage reports. Once you're up and running, watch the power savings grow daily in kW/hr. Then calculate the savings based on local energy costs to impress your boss and be an IT hero.
Share the savings using the handy Power Save Dashboard. When you're managing both PC and Mac environments, you can make reporting self-serve using the Dashboard. Accessible through the most popular Web browsers, now anyone can see your organization's savings grow day by day.
Maximum flexibility is easy with Faronics Power Save. We know there are always exceptions to every rule and that's where Power Save really shines. You define the exceptions that fit your environment. Whether you want to limit how long a user can over-ride their power settings or simply customize the messaging, Power Save has got you covered. And when users are working on mission critical projects using specified applications, you can automatically disable Power Save to prevent disruptions.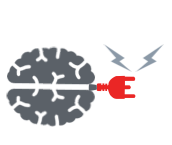 Intelligent power savings and energy management

Reduce operational costs by saving time, energy and money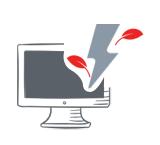 Maximize your green IT savings

Eliminate unnecessary PC energy consumption
How It Helps
Tight budgets mean that IT professionals are trying to stretch their dollars even further so we've got you covered. Faronics Power Save for Mac will bring immediate savings to you – whether you're a home user or own a small business. It's an intelligent power management solution that eliminates wasted energy and puts that money back into your pocket. Let's say you're using Power Save Mac for your small business comprising of 5-10 Macs. By reducing energy costs efficiently you can save a substantial sum in the first year alone. 
This clever solution runs in the background without disrupting end-users or IT tasks. Faronics Power Save for Mac was designed with built-in intelligence to accurately determine when computers are inactive and ready to be powered down. It analyzes CPU, disk, network, keyboard, mouse, and application status data before it takes any action, ensuring your users aren't interrupted in the middle of something important. As a double safety mechanism, it notifies users before acting and automatically saves open work.
Power Save is designed to prevent disruptions for end users – it analyses CPU, disk, network and application status too along with the keyboard and the mouse activity. Creating Power Policies allow you to meet varying levels of demand and create the most aggressive power conservation policies for the right times and days to maximize your savings. When it comes to demonstrating rapid ROI, Power Save makes it easy with detailed energy use and savings reports based on local costs. It's clear exactly how much you're saving every day.
Features: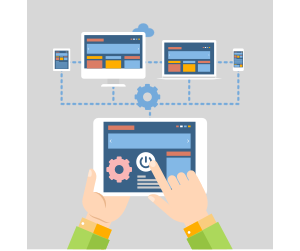 Intelligent Configuration Settings
Reduces power by turning off monitors, and sleep, hibernate or shutdown computers
Power down hard disks to reduce energy consumption
Dynamic configuration settings can be easily adjusted using a slider bar to increase or decrease the power savings settings
Blended rates capture varied energy rates at different times or days of the week
Easily create, edit and duplicate Power Policies to allow for different levels of energy management at different times
Employ energy saving actions when CPU, network, or disk activity falls below a defined level
Prevent workstations from employing power saving actions when a specified application is running
Identify and ignore applications that prevent energy savings actions
Create Energy Consumption Profiles to fine tune individual workstation power use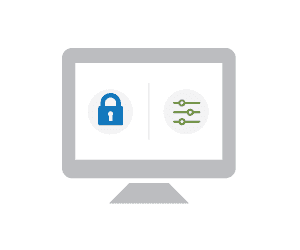 Enterprise Control & Security
Easily create, use and reuse Power Policies
Deployment through Faronics Core Server (included) or most 3rd party desktop management tools
Override an operating system's power settings
Automatically synchronize changes to Power Policies across deployments
Includes a free Wake-up service for workstations via a web browser
Logoff user prior to computer powering down
Enable password protection on workstations
Wake workstations by keyboard, mouse and/or network card
Last Man Standing does not turn off WOL Relay computer
Automatic alerts notify expiring, outdated clients, and sensitivity adjusts via SMTP email
Eco Facts show individual computer contributions for energy savings
Eco Facts allow users to request adjustments to power settings and one-click sleep state activation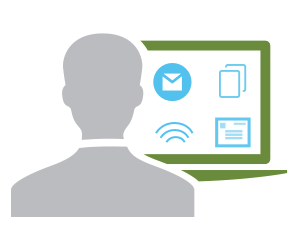 Minimize End User Disruption
Saves open documents, spreadsheets, presentations, and email drafts, prior to powering down
Custom notification message to users before taking action
Users can temporarily disable power management for convenience
Users can customize local wake-up from Hibernate or Standby mode
Stealth mode to hide Power Save interface from users
Power management can switch off when a computer moves to a wireless network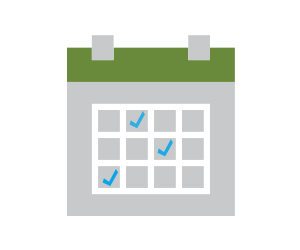 Flexible Scheduling
Schedule the deactivation of energy management so maintenance windows can occur uninterrupted
Schedule Wake-On-LAN, restart and shutdown events
Schedule Power Save configuration updates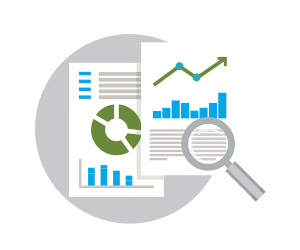 Management Reporting
Web-based Power Save Dashboard makes it easy to visualize power consumption information for your entire organization
Generate energy use and savings reports
Summary and detailed reports display power savings based upon your regional electricity cost in your local currency
Energy consumption translated into carbon footprint related to environmental benefits from reduced energy use
Audit Mode provides a baseline measure of consumed energy and shows projected annual savings
Reports on best/worst energy savers, and power saving history
System Requirements:
Supported Platforms
Mac OS X Panther 10.3
Mac OS X Tiger 10.4
Mac OS X Leopard 10.5
Mac OS X Snow Leopard 10.6
Mac OS X Lion 10.7
Mac OS X Mountain Lion 10.8
Mac OS X Mavericks 10.9
Mac OS X Yosemite 10.10
Power Save Mac is a Universal application (Intel and PPC compatible).
Videos: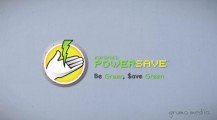 Computer Energy Management with Power Save
How can you manage the power used by hundreds or thousands of computers with ease?
With Power Save by Faronics! Power Save is a smart power management solution that allows your IT team to easily manage the energy consumption of any number of computers.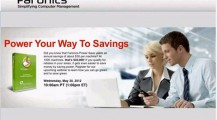 Webinar: Power Your Way To Savings
Many organizations are struggling to do more with less and turning to power management to reduce operating costs.
Did you know that Faronics Power Save yields an annual savings of about $30 per machine? Now imagine the savings when you apply this to all of the machines in your organization.
And it gets even better. As a preferred rebate vendor, customers qualify for rebates in their area—making it even easier to reduce costs by saving power.
Faronics Products
Power Save Mac
Power Save Mac ON Perpetual License w/Maint 1yr 5 Pck
#PSM-1YR
Our Price: $75.00