Store Computer Management

Keep Your Retail Operations Running Smoothly While Eliminating Outrageous IT Costs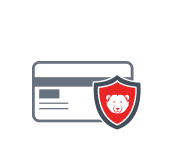 Augment PCI Compliance, With Patented Technology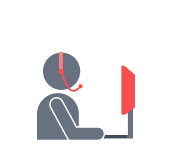 Reduce On-field IT Support Costs by 63%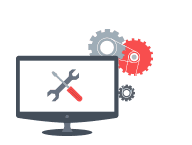 One Click Kiosk Mode for Multi User Computers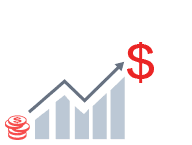 Increase Productivity by Automating Mundane IT Tasks

We Protect All Types of Windows and Mac Devices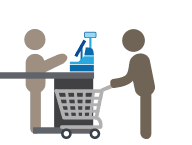 Point of Sale Computers
Augment PCI compliance, prevents configuration drift and secure your POS computers from malware that could cause data breaches.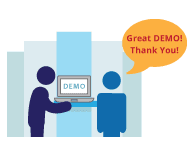 Demo and Training Computers
Revert system changes and the resulting issues caused by multiple people using demo computers all day with a simple reboot.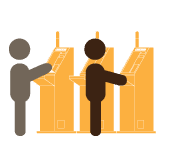 Customer Service Kiosks
Enable the repurposing of designated computers into secure computer kiosks that launch only authorized applications.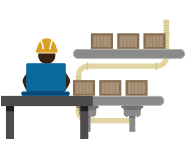 Warehouse and Store Computers
Increase employee productivity and optimize supply chain by minimizing downtime associated with computer issues.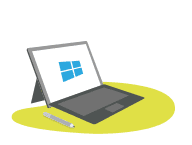 Surface Books
Increase employee productivity and optimize on-site or off-site operations by minimizing downtime associated with computer issues.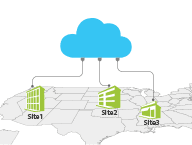 Multi-location Stores
Manage mundane IT tasks of multi-location setups from one console. Automate deployment and management of various software & applications.

One Platform for Total Control of Your IT Assets
Drastically Reduce Store Computer Downtime
Faronics Patented Reboot to Restore Technology:
Makes PCs indestructible by freezing a desired configuration and unwelcome unwanted changes with a simple restart
Ensures 100% computer recovery with every restart. Customers report an average reduction of 63% in IT tickets
Just 'Reboot' If Anything Doesn't Seem Right
Minimize dependency on your IT teams:
Get that perfect demo setup everytime, with a simple reboot, without needing on-site IT support
Enable all Store staff with the ability to tackle IT issues instantaneously. No IT expertise required.
One Click Kiosk Mode for Your Computers
Make your computers more versatile by instantly converting them to serve as kiosks with a single click:
Launch full screen mode for specific applications on startup and lockdown everything from applications to USB ports to printing quotas
Block access to everything from start menu, taskbar, desktop and everything else
Manage Desktop and Browser Restrictions
Easily turn on or off Windows features:
Enable browser restrictions to allow and control what users can do on the web, disable features within web browsers for complete security
Set time periods for user sessions, control user access based on preset time period and security codes
Now Be In Control Of Your Computers, Anytime and Anywhere
Web Console to Manage IT across All Store Locations:
Simple web based console offers the power of cloud through one clean dashboard, with management console to monitor status
Automatically install and update popular products across your network of public computers
Works with

Patented Reboot to Restore Technology

100% System Availability

No Dependency on On-Site IT Support

Web Based Console

Kiosk Mode

Browser Lockdown

Printer Restrictions

Automatic Software Update via Cloud

Software Asset Management

Application Control

Desktop Lockdown

Schedule Windows Updates

Power Management
Features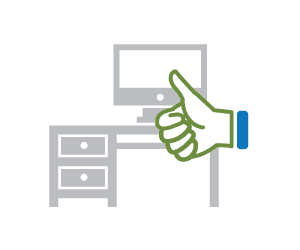 Absolute Protection for Store Computers
Faronics Deep Freeze provides comprehensive protection for IT systems.
Deep Freeze makes workstation configurations indestructible
Guarantees 100% workstation recovery upon restart
Provides password protection and complete security
Protects multiple hard drives and partitions
Prevents workstation drift and accidental system misconfiguration
Helps maintain Software compliance across all workstations
Protects workstations from unauthorized changes with a simple restart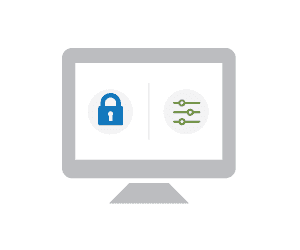 Secure and Control your Customer Kiosks
Enhanced security is rolled into Faronics Deep Freeze with protection to the Operating System along with the Master Boot Record (MBR) from rootkit injections, making your security bulletproof.
Prevent unauthorized administrators from accessing or controlling a computer that runs Deep Freeze via a unique Customization Code for all components
Preset multiple passwords to be used on a workstation or via the Command Line Control with varying activation and expiration dates
Disable keyboard and mouse, including touchscreen devices, during Thawed Periods or on demand
Boot Control window provides the ability for immediate reboot
Use Stealth Mode to hide the Deep Freeze system tray icon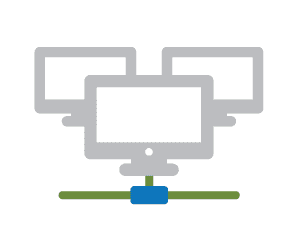 Centrally Manage all your Warehouse Computers
Central management makes it easy to deploy, configure, and manage Deep Freeze using the Enterprise Console or Core Console
Quickly populate multiple groups or sub-groups with smart automatic filters or import groups from Active Directory
Invoke system maintenance on demand with "Thaw Locked" mode to block access to Keyboard and Mouse
Launch RDP and VNC sessions right from the Deep Freeze Enterprise Console
Create customized Enterprise Consoles with tailored features
Remotely deploy, execute, and control software on managed workstations
With Faronics Core keep scheduled actions "active" to ensure updates on offline workstations
With Faronics Core manage workstations with dynamic groups, perform actions on workstation groups, view workstation activity status, and remotely wake-up offline workstations via the web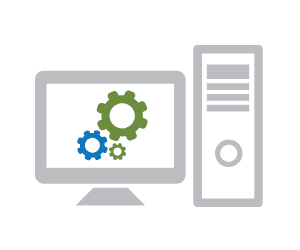 Customized Configuration Options for Demo and Training Computers
Customized configuration makes setting up Deep Freeze for your environment a breeze.
Use the Configuration Administrator to specify multiple passwords, select drives to be Frozen, create ThawSpaces to save data, create workstation tasks, schedule maintenance and set advanced networks.
Create multiple customized installers with different configurations
Pre-select Frozen Drives and selectively Freeze or Thaw fixed drives
Schedule automatic Restart/Shutdown times
Automate Windows Update installation and detect when installation is complete to reboot Frozen or shutdown
Schedule multiple Thawed Periods to perform Windows updates (through the Internet or WSUS) or run a custom batch file to update other software
Automatically apply configuration changes to workstations without having to disable Deep Freeze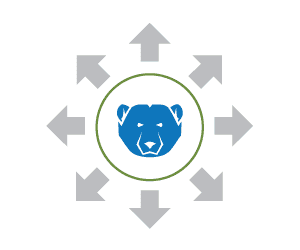 Deployment and 3rd Party Integration for Store Computers
Easy deployment of Faronics Deep Freeze is made possible with several options
Use the built-in Command Line Interface to manage Deep Freeze from within the most popular desktop management systems such as Microsoft SCCM, Dell KACE, Spice Works, and Symantec Altiris
Easy deployment options including a silent install for rapid network deployment, deployment as part of your imaging solution or via the Enterprise Console
Provides option to deploy on multiple workstations as part of a master image
Includes the Deep Freeze Command Line Control Utility for remote management
Create, edit download, and share XML-based Deep Freeze Action Files to interact with other programs via the Enterprise Console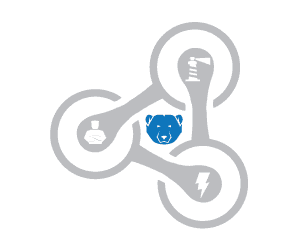 Integration with other Faronics Solutions
Deep Freeze may be used in conjunction with Faronics Anti-Virus, Anti-Executable and Power Save.
Single Console to manage both Deep Freeze and Faronics Anti-Virus clients
Seamless malware definition retention on workstations protected in a Frozen state with Faronics Anti-Virus
Malware definitions for other anti-virus solutions can be easily retained through use of Thawed Periods
Integration with Faronics Anti-Executable and Faronics Power Save to detect Deep Freeze Thawed Periods
Or use the built-in Command Line Interface to manage Deep Freeze from within the most popular desktop management systems such as Microsoft SCCM, Dell KACE, Spice Works, and Symantec Altiris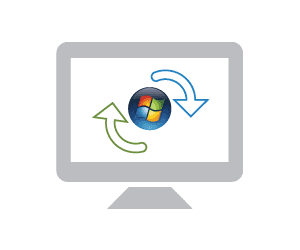 Automatic Maintenance and Updates
Windows updates are easy to automate with Deep Freeze
Automatically download Windows updates even when machines are Frozen
Much faster Windows updates as cached updates are applied as soon as the machines are Thawed
Detects when updates are complete and automatically returns the computer back to a frozen state, eliminating the need to set maintenance window completion times
Schedule multiple Thawed Periods to perform Windows updates (through the Internet or WSUS) or run a custom batch file to update other software
Update Maintenance schedules over the air right from the Enterprise Console without disabling Deep Freeze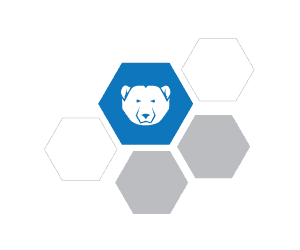 Compatibility and Interoperability Options
Faronics Deep Freeze works with a wide range of hard drive types and formats and is available in several languages
Supports multi-boot environments
Compatible with Fast User Switching
Supports Windows XP, Vista, 7 and 8x
Supports SSD, SCSI, ATA, SATA, and IDE hard drives
Supports FAT, FAT32, NTFS, basic and dynamic disks
Localized in six languages